University of Ottawa must end its financing of a private defamation lawsuit 
(Ottawa, August 2013) — The Ontario Civil Liberties Association (OCLA) is demanding that the University of Ottawa stop financing a private defamation lawsuit against its long-time and outspoken critic Denis Rancourt.
The lawsuit is about a blog article on "U of O Watch" in which Rancourt concluded (correctly, it turned out) that the president had asked a black professor to criticize a student report that accused the university of racial discrimination.
Rancourt has published his "U of O Watch" blog since 2007, and is a former professor of the university. The private action was initiated in 2011, and has been widely reported in the media. The Ontario Superior Court recently scheduled the matter for a three-week trial starting May 12, 2014. A pre-trial hearing will be held on December 19, 2013.
The University of Ottawa is using public funds to finance the lawsuit. University president Allan Rock admitted under cross-examination that he approved the financing without a spending limit (with "no cap") from the university's operating budget.
Based on court submissions for legal costs, OCLA estimates that the university has spent over $1 million to date pursuing Rancourt, who was fired by the university in 2009, and who is self-represented in the civil action.
OCLA believes that the university's funding is wrong because:
1. It violates Rancourt's right of freedom of expression and the public's right to hear all points of view; and
2. It is antithetical to academic freedom, which the university is bound to protect.
It is against the law in Canada for the government to sue an individual for defamation because that would violate the individual's Charter right to free expression, yet here the government is financing such a lawsuit about a matter of public interest — racial discrimination at a major public institution.
Key Documents
Video by Hazel Gashoka (former student, University of Ottawa):

.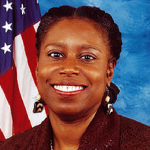 Expert opinion of Cynthia McKinney (former U.S.A. Congresswoman from Georgia)
.
.


Expert report of Professor Adèle Mercier (Philosophy, Queen's University)
Letters from this campaign
Commentary
.